Our undergraduate research assistants present at UC Davis Undegraduate Research Conference!
Congratulations to our undergraduate research assistants, Elizabeth Kim (Junior majoring in NPB), Sandra Avila (Senior majoring in Psychology), and Megan Ng (Sophomore majoring in NPB), who recently presented their work at the UC Davis Undergraduate Research Conference (April 2017)! Their projects cover topics such as altruistic behavior, poverty and socioemotional functioning.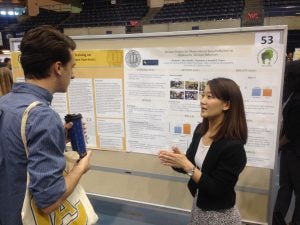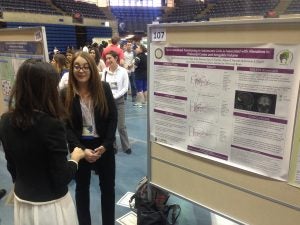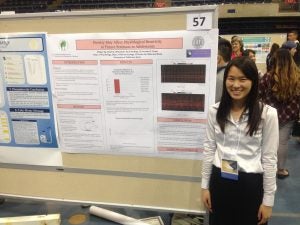 Congratulations to Rajpreet Chahal!
This March, Rajpreet was awarded the prestigious CTSC TL1 Pre-Doctoral Clinical Research Training Fellowship! The TL1 program is jointly sponsored by the UCD School of Medicine and the Clinical and Translational Science Center (CTSC) to provide trainees with the skills required to develop a career in multidisciplinary clinical and translational research relevant to human health.
UCD Summer Poverty Research Engagement Experience (SPREE)
Christopher Coleman, a rising senior at Howard University, spent the summer of 2016 at our lab collaborating with graduate student, Rajpreet Chahal, on studies involving socioeconomic factors and their impact on adolescent girls' development. He joined us through the UCD-SPREE program, a competitive program that offers students from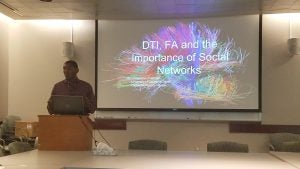 around the country the opportunity to do poverty research at UC Davis. During his time here, he helped analyze scans that used diffusion tensor imaging to examine activity in the brain in response to different functional tasks. He made an excellent academic presentation on his work here and we wish him all the best in his senior year and future endeavors!
Congratulations to Dr. Amanda Guyer!
Dr. Guyer was named one of ten 2014-2015 Chancellor's Fellows. "Initiated in 2000, the "Chancellor's Fellow" designation is one of the highest and most prestigious faculty honors at UC Davis. The program recognizes rising stars who shine as teachers and campus citizens, and whose scholarly work already puts them at the top of their fields — garnering attention far and wide."
The HEAD Lab takes second in the CMB annual Pumpkin Carving Contest!
This year's carving was an adolescent having an MRI scan and providing saliva samples.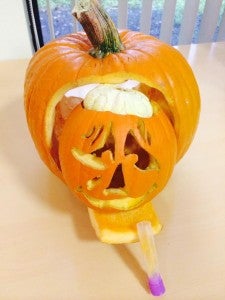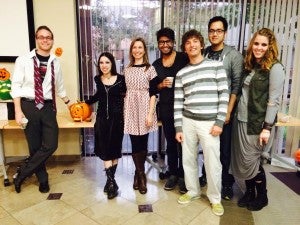 Congratulations to Dr. Carrie Masten!
Dr. Carrie Masten, a postdoctoral trainee in the Guyer lab, has received Outstanding Doctoral Dissertation Awards from the Society for Research in Child Development and the American Psychological Association.  Additionally, Dr. Masten has accepted a tenure-track assistant professor position at Vanderbilt University, beginning this fall.